La Plata Roof Repairs
Roofing Experts Serving Charles County Since 2010
New Image Elite is proud to be the go-to roofer for residents and business owners in the area. Backed by 30+ years of experience in the industry, we have encountered and resolved every kind of roofing problem imaginable, and we are prepared to take care of yours as well. Equipped with state-of-the-art tools and technologies, our licensed and insured roofers always get the job done right. Turn to us for roof repairs in La Plata and rest assured we'll deliver a customized, long-lasting solution.
Call (301) 215-3563 or message us online to request a free service estimate for roofing repairs in La Plata!
8 Signs You Need a Roof Repair ASAP
Many homeowners aren't sure how to know if their roof is in bad condition. New Image Elite is here to make sure you know exactly what to look for so we can resolve any problems that occur as soon as possible.
Below are 8 common signs you need a roof repair in La Plata:
Daylight is shining through the roof boards
There are a ton of shingle granules in your gutters
Your gutters are sagging
There is significant algae or moss growth on your roof
Your HVAC bills are going up
There are missing or damaged shingles
You spot a leak in your attic or ceiling
The roof vents are visibly damaged
A skilled roofer from New Image Elite is here to perform a thorough inspection to determine the severity of the problem before explaining your options to you. Whether the fix is minor or major, you can count on us to deliver swift and seamless service.
Roof Maintenance Tips to Prevent Roof Damage
Taking the time to properly maintain your roof will help keep it in good condition and prevent costly repairs. Here are some tips for maintaining your roof:
Clear away any debris such as leaves, sticks or branches that might build up around the edge of your roof.
Inspect your roof regularly for damage such as missing shingles or damaged flashing.
Make sure that gutters and downspouts are free of debris and working properly.
Make sure any vents are clear from debris or buildup.
Seal any cracks or gaps to prevent water from seeping in.
Regularly check for obvious signs of damage such as buckling shingles or rot.
If you're unsure about how to properly maintain your roof, hire an expert like New Image Elite who can provide comprehensive inspections and advice on keeping your roof in top condition.
Does My Leaking Roof Need Repairs?
It can be difficult to know whether your roof needs repair or replacement. The team at New Image Elite in La Plata provides in-depth inspections to determine which course of action is best for your leaking roof. There are many reasons your roof could be leaking, and some of these reasons can be addressed with minor repairs. However, multiple roofing leaks in a home could indicate further damage where replacing the roof entirely is the best option.
If your roof in La Plata is leaking, call a professional to inspect and repair the damage. Contact us for an estimate on leaking roof repairs.
Call New Image Elite for Exceptional Service
Homeowners can be sure that they're getting the best roof repair when they turn to New Image Elite. We are licensed and insured, offer same-day service, and are GAF Master Elite® Certified. Our experienced and knowledgeable staff will provide a comprehensive assessment of your roof to properly diagnose any problems you may be having. We then provide professional advice on the best course of action for making repairs that can help keep your roof in top condition. With our dedication to providing superior customer service, you can rest easy knowing that you're making the right choice with New Image Elite.
Schedule a roof repair in La Plata by calling (301) 215-3563 today.
Why Choose New Image Elite?
What Makes Us Different
Get a 100% Free Estimate

We make it easy to get started with a completely free quote.

Licensed & Insured

Our team is fully licensed, insured, and vetted.

Affordable Financing Options

Our financing options provide you with flexible payment solutions!

100% Satisfaction Guarantee

We're so confident you'll be happy with our services, we guarantee it. Contact Us
Services You Can Count On
We want to be the company you think of first when you need exterior home improvement or roof repair. You can trust our 30+ years of experience to help your home look great. We work with all insurance companies if you need home restoration after a storm or fire.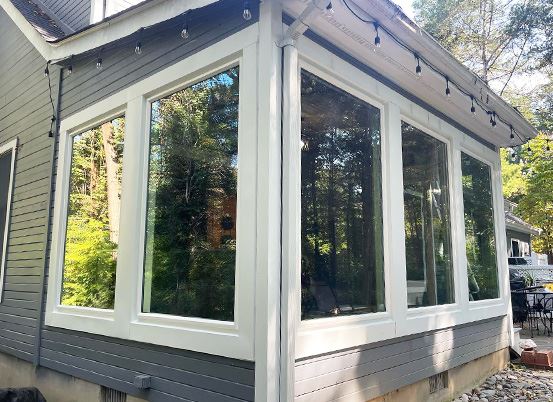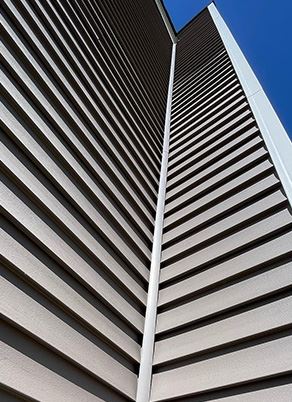 Customers Love Us
Read Reviews from Your Friends & Neighbors
"Courteous & Efficient"

The company did a fantastic job responding to us immediately and providing us a very fair estimate. They really did do a great job on the roof and I couldn't have been more pleased.

- Karen H.