La Plata Roof Replacement
High-Quality Roof Installations in Charles County
Is it time for a new roof? Finding the right roofing company to handle the job is critical in ensuring your home is safe and secure. That's where New Image Elite comes in. Using GAF's superior products and materials, our team constructs beautiful, durable, and long-lasting roofing systems for home and business owners throughout the area. Backed by 30+ years of service excellence, you can count on us to deliver exceptional workmanship, customized solutions, and unmatched customer service. Turn to us for roof replacement in La Plata and rest assured you'll never need to find another roofer.
Call (301) 215-3563 or contact us online to request a free service estimate!
7 Signs You Need a New Roof
Living with a damaged or aging roof can result in a lot of damage to your home, especially once it starts raining. That's why it's incredibly important to be able to recognize the signs that your roof needs to be replaced.
Here are 7 warning signs that may indicate the need for a roof replacement in La Plata:
Curled or cracked shingles
Wear around flashing, chimneys, and skylights
Moss, algae, or dark stains on the roof
Persistent leaks in the attic or ceilings
Damage from hail or wind storms
Multiple repairs in recent years
Age (roofs generally need replacing every 12 - 15 years depending on wear and tear)
Replacing a roof is an investment, but one that pays dividends in terms of protecting your home from further damage and keeping energy bills lower. If you notice any of these signs, don't wait to contact a professional for an evaluation. At New Image Elite, our GAF Master Elite® professionals,
How Often Do Asphalt Roofs Need to Be Replaced?
Asphalt roofing is one of the most common roof types due to its durability and affordability. While asphalt roofs can last up to 20 years, they do eventually need to be replaced. Depending on the area you live in, weather conditions, and level of maintenance, you may need to replace your asphalt roof after 12 - 15 years. However, regular inspections are key for extending the life of an asphalt roof by identifying any areas of concern that can be addressed before leading to costly repairs or premature replacement.
Additional tips for avoiding premature asphalt roof replacement include:
Clean your gutters at least once per year
Have your roof professionally inspected after every major weather event
Avoid power washing your shingles
Trim back tree branches that hang over your roof
Take care of roof repairs as soon as possible
Why Choose New Image Elite?
Since opening our doors in 2010, we have remained committed to delivering the highest quality services. New Image Elite is more than just a roofer, we are a home improvement team dedicated to ensuring your lasting safety, security, and comfort. Each member of our team participates in ongoing training, staying up to date on the latest trends and advancements in the industry to deliver the cutting-edge solutions you expect. Turn to us for roof replacement and installation services and rest assured we use premium-quality products and adhere to the highest standards for workmanship with every service.
Homeowners trust New Image Elite to handle their roofing services because:
We offer insurance claims assistance
We are fully licensed and insured
We are backed by over 30 years of service experience
We deliver high-quality service at a price you can afford
We back our work with warranties
Schedule a roof replacement in La Plata by calling (301) 215-3563 today! We look forward to taking care of your home.
Why Choose New Image Elite?
What Makes Us Different
Get a 100% Free Estimate

We make it easy to get started with a completely free quote.

Licensed & Insured

Our team is fully licensed, insured, and vetted.

Affordable Financing Options

Our financing options provide you with flexible payment solutions!

100% Satisfaction Guarantee

We're so confident you'll be happy with our services, we guarantee it. Contact Us
Services You Can Count On
We want to be the company you think of first when you need exterior home improvement or roof repair. You can trust our 30+ years of experience to help your home look great. We work with all insurance companies if you need home restoration after a storm or fire.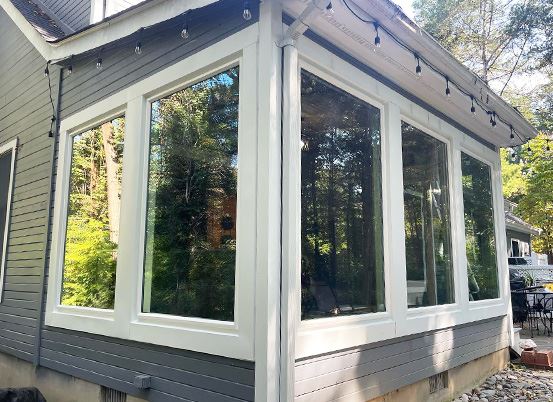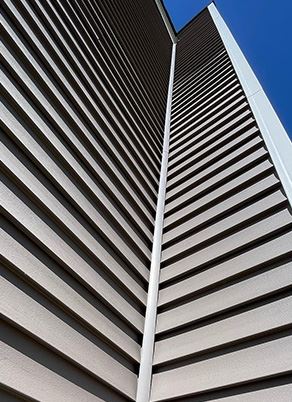 Customers Love Us
Read Reviews from Your Friends & Neighbors
"Courteous & Efficient"

The company did a fantastic job responding to us immediately and providing us a very fair estimate. They really did do a great job on the roof and I couldn't have been more pleased.

- Karen H.