Storm Damage Repair & Insurance Claims
La Plata Storm Damage Repair & Insurance Claims
Providing Insurance Claims Assistance to Charles County Homeowners
If your roof was recently damaged by a major weather event, you need reliable service, fast. That's where New Image Elite comes in. Since opening our doors in 2010, we have remained committed to delivering the highest quality, most affordable roofing services to homeowners in our local community. We are more than just a roofing company – we are a home improvement team dedicated to ensuring your safety, security, and comfort. You can count on our experts to step in right away to take care of any damage incurred by the recent storm and provide professional insurance claims assistance.
We are skilled in repairing all types of storm damage, including:
Wind damage
Hail damage
Tree damage
Lightning damage
Water damage
Damage from debris
Call (301) 215-3563 or contact us online for storm damage repair and insurance claims assistance in La Plata.
How to Spot Roof Storm Damage
If your home was just hit by a severe storm, you'll want to check your roof for damage as soon as it's safe to do so.
Check for:
Missing, cracked, or otherwise damaged shingles
Roof leaks
Water stains on ceilings or walls
Roof discoloration
Gutters full of shingle granules or shingles
Punctures, dents, or gouges in the roof
Damage to flashing around the chimney or skylights
If you discover roof damage, call New Image Elite right away. Our team offers same-day emergency services to ensure you get the support you need when you need it. We quickly pinpoint the cause of the problem before explaining your options to you and implementing a fast, professional, and lasting repair.
Professional Insurance Claims Assistance
New Image Elite is a premier provider of insurance claims assistance for roofing customers. Our team of experts can help walk you through the entire process required to file a claim, from inspections and paperwork to payment processing and property damage repair. We understand how stressful it can be dealing with insurance companies, so we make sure you get the best possible outcome in your situation.
We work directly with your insurance provider to make sure you receive the necessary documents, review them thoroughly, and then help you submit a complete and accurate claim that reflects all the damage that has occurred. We also meet with your insurance provider at your home to make sure they are fully aware of the extent of the damage and wait for their approval before beginning any work. With our professional guidance throughout the process, you'll have peace of mind knowing that your roof repair or replacement will be paid in full by your insurer.
What to Do After Your Roof Is Damaged in a Storm
It is important that you take action right away after your roof is damaged by a severe weather event. At New Image Elite, we understand that the repair and insurance claims processes are overwhelming, which is why we are here to take care of everything for you. Be sure to call our team straight away upon discovering roof damage, then we'll be there to handle the rest.
Quality Service at Affordable Prices
Homeowners have come to trust New Image Elite above all others because we adhere to the highest standards in workmanship and customer care. As a proud family owned and operated company, we are committed to taking care of your home and ensuring quality roofing solutions.
We can handle any type of repair, including:
When you want the job done correctly, turn to New Image Elite. We always go the extra mile to ensure your roof is in the best possible condition following a storm.
Call (301) 215-3563 for storm damage repair and insurance claims assistance in La Plata. We can also be reached through our online contact form.
Why Choose New Image Elite?
What Makes Us Different
Get a 100% Free Estimate

We make it easy to get started with a completely free quote.

Licensed & Insured

Our team is fully licensed, insured, and vetted.

Affordable Financing Options

Our financing options provide you with flexible payment solutions!

100% Satisfaction Guarantee

We're so confident you'll be happy with our services, we guarantee it. Contact Us
Services You Can Count On
We want to be the company you think of first when you need exterior home improvement or roof repair. You can trust our 30+ years of experience to help your home look great. We work with all insurance companies if you need home restoration after a storm or fire.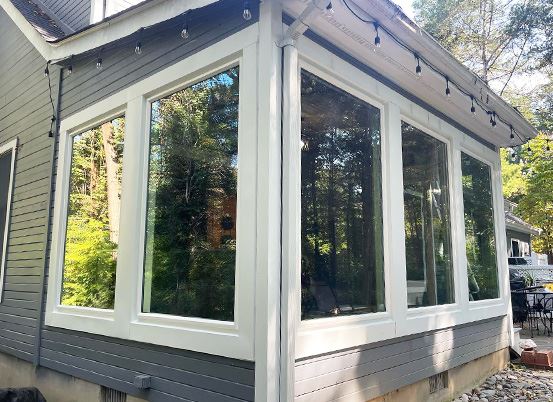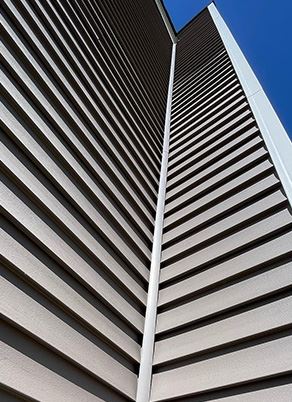 Customers Love Us
Read Reviews from Your Friends & Neighbors
"5 Stars"

Highly recommended New Image Elite for your roofing needs. Great folks to work with.

- Phil W.