Siding Installation & Repair
Siding Installation & Repair Services in La Plata
Charles County's Most Trusted Roofing Company
New Image Elite provides professional siding repair and installation services to ensure that your home is properly protected from the elements. Our experienced technicians have the skills and knowledge necessary to assess any damage your siding may have suffered, provide accurate estimates for repairs, and complete projects quickly and efficiently. We use only quality materials so you can rest assured that your siding will last many years. We offer both residential and commercial services, ensuring that all of our customers are getting the best possible service.
For siding repair and installation in La Plata, call (301) 215-3563. We can also be reached through our online contact form.
Benefits of New Siding
Installing new siding can be a great investment for your home or business. Not only will it improve the appearance of your property, but there are many additional benefits that come along with it as well.
Some of the benefits of siding installations in La Plata include:
Increased energy efficiency: Siding is designed to improve your home's insulation, helping you reduce energy costs throughout the year.
Improved curb appeal: A fresh coat of paint or updated siding can instantly increase the value and appeal of your property.
Enhanced durability: Modern siding materials are made to last, ensuring that they'll stand up against even the harshest weather conditions. This means you can enjoy peace of mind knowing that your siding won't need frequent repairs or maintenance.
Easier maintenance: With low-maintenance options such as vinyl siding, you won't have to worry about costly upkeep or regular painting requirements.
4 Signs Your Siding Needs to Be Repaired
Damaged siding can put your home at risk of water damage, pest invasions, and high energy bills, which is why recognizing when your siding needs repair is an important part of keeping your property in good condition.
Below are 4 signs that indicate you may need a professional siding repair in La Plata:
Visible damage: If you can see cracks, holes, fading, peeling, or other damage on your siding, it's time to consider a repair.
Rotting wood: Moisture causes wood to rot and break down over time. Make sure to check for this during routine inspections.
Mold and mildew: Excessive humidity can lead to mold and mildew growth on your siding, which can be difficult (and expensive) to remove.
Warping/discoloration: Warping or discoloration are signs of age and wear and tear that should be addressed quickly.
New Image Elite is skilled in troubleshooting problems with all types of siding. Make sure your home is protected by turning to us for swift and reliable repairs.
Call New Image Elite for a Free Estimate!
New Image Elite is the top choice for siding installation and repair services. Our experienced team of professionals will provide a cost-effective and high-quality solution for all your siding needs. We use only the best materials available and stand behind our work with excellent warranties. Give us a call today to get started with your siding services and make sure your home looks its best while providing lasting protection against the elements.
Our team installs and repairs all types of siding, including:
Vinyl siding
Wood siding
Aluminum siding
Brick siding
Fiber-cement siding
Stucco siding
Stone siding
Request a free estimate for siding repair and installation services in La Plata by calling (301) 215-3563. We look forward to serving you!
Why Choose New Image Elite?
What Makes Us Different
Get a 100% Free Estimate

We make it easy to get started with a completely free quote.

Licensed & Insured

Our team is fully licensed, insured, and vetted.

Affordable Financing Options

Our financing options provide you with flexible payment solutions!

100% Satisfaction Guarantee

We're so confident you'll be happy with our services, we guarantee it. Contact Us
Services You Can Count On
We want to be the company you think of first when you need exterior home improvement or roof repair. You can trust our 30+ years of experience to help your home look great. We work with all insurance companies if you need home restoration after a storm or fire.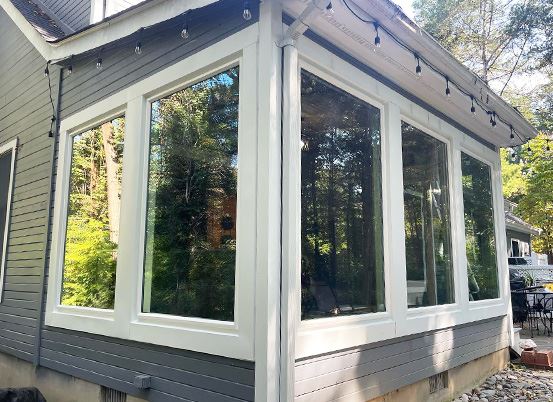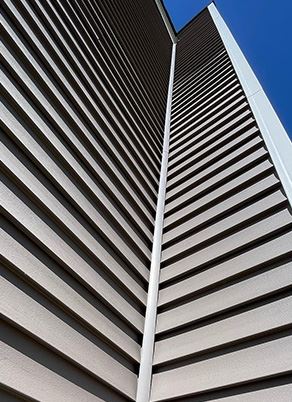 Customers Love Us
Read Reviews from Your Friends & Neighbors
"Thank You!"

Extremely professional job – from initial bid to completion, definitely recommend.

- Steve J.