Don't have home improvement projects lined up for the rest of summer? Here's a short list of maintenance tasks you must perform this season.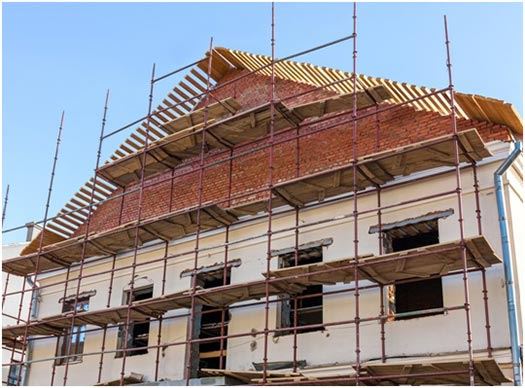 • Ask a pro to inspect your roof
South Atlantic states have a subtropical climate. That means our summers are mostly hot and humid. In addition, some locals may also experience tropical depressions, storms, and hurricanes from August to October. To give your home ample protection during these challenging months, your best bet would be strengthening your roofing in Waldorf, MD.
Has an expert looked at it lately? Have pros inspect your roof for loose or missing shingles, leaking flashing, and other damaged components. Don't delay replacing your roof if you think it won't hold up against the tough weather conditions ahead.
• Seal leak-prone areas of the home
Rainwater can enter your home through cracks, slits, and gaps. The space between your window and the wall, for example, is a common site for leaks. Normally, proper weatherstripping or caulking around the framing will eliminate water leakage. If this doesn't do the trick, the problem could be with the installation or the window itself.
To solve water leakage for the long run, replace old, damaged, or poorly installed units. Look for replacement windows in Waldorf, MD, that are specifically designed to withstand late summer's heavy and frequent downpours. Be sure to hire an expert contractor for problem-free installation.
• Clean your exteriors
In the South Atlantic, summer doesn't just mean challenging weather. During this season, we often receive friendly visits or plan get-togethers. And what better way to greet company with than beautiful exteriors?
This season, make sure you clean your exteriors. If you own a siding, give it a good scrubbing to remove stains and dirt buildup. Check for dented, cracked, and decaying boards, as well. These usually point to more serious issues, such as moisture and compromised structural integrity. You need to replace them immediately.
Make summer the season you get your home sturdier roofing, better windows, and prettier siding. If you need help completing this checklist, feel free to ask New Image Elite, LLC for help. Give us a call at (301) 215-3563 today to get started.
The post Your Summer Home Maintenance Checklist for 2015 appeared first on New Image Elite.