As soon as the storm passes your area, one of the first things you should do is to check for roof damage. This will always be a possibility even if your roof seems mostly intact. There may already be water infiltration; it's just that it isn't immediately apparent unless a closer inspection on your roof is conducted. We advise you to refrain from climbing up yourself however; just use a pair of binoculars to scan the affected area.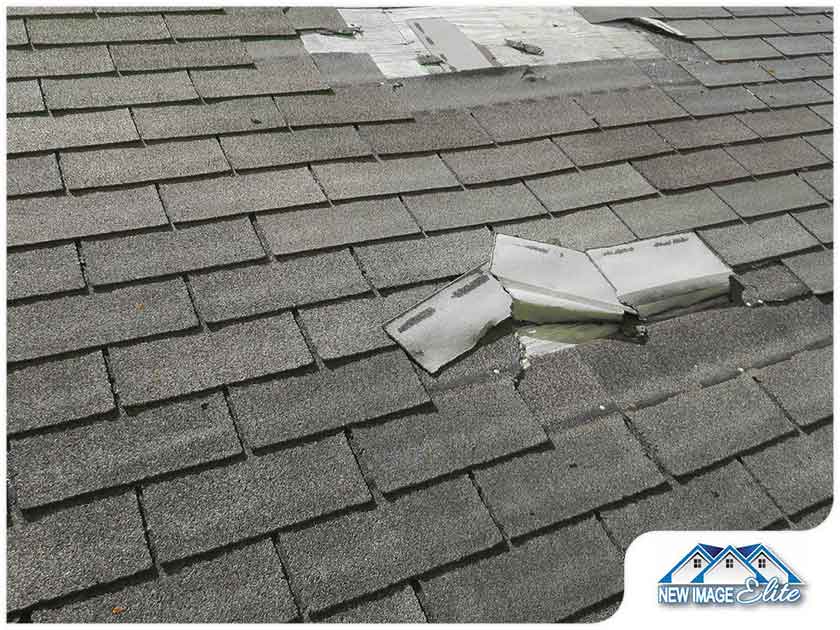 You can also hire trusted storm damage roof repair contractors such as our team at New Image Elite to do the inspection. This is also needed if you're planning to file a storm damage claim. Here are some of the common types of storm damage you should look out for:
Hail Damage
Hail is usually hard to miss. It's usually a weather event that's widespread in a neighborhood and not isolated to just one home on the block. Hail can cause an indentation on a shingle, which may be sometimes hard to see but can still be damaging enough for water to infiltrate over time. When filing for an insurance claim, professional help from a reputable roofing contractor will be needed to determine how much hail damage your roof has sustained. 
Water Damage
Keep in mind that even a small amount of standing moisture from a storm can potentially damage your inner roofing structure. This is why it's recommended to have your home and surroundings examined thoroughly even after the winds die down. 
Your hired roof replacement contractor will look for signs of water damage such as visible moisture buildup in the attic as well as damage to roof supports and/or accents. The damage isn't always obvious, especially if supporting elements of your roof are damaged. They'll also check for areas where water may pool during or after heavy rain, as well as the flashing around your chimney and vent pipes.
Wind Damage
When checking for roof damage, it's better to call a professional roofing contractor for assistance to be safe. Common signs of potential wind damage include missing shingles, granule loss, and water infiltration. You may also notice thin horizontal lines where granules have been worn off, which means the seal has already been broken. It may also indicate how it was flapping in the wind and rubbing against the shingle above it.
With New Image Elite, you'll have the best roof repair and replacement company in the area to work on your home improvement project. Call us at (301) 215-3563 or fill out our online contact form to get started.
The post Roof Damage Signs You Should File an Insurance Claim With appeared first on New Image Elite.