There are a number of home improvement projects that can lead to better home energy efficiency. When you think about energy efficiency, you probably think about installing new IGU (insulated glass unit) windows, replacing old and drafty doors, roof replacement, and buying ENERGY STAR®-rated appliances to replace old items. But did you know that siding replacement also improves how your home handles energy?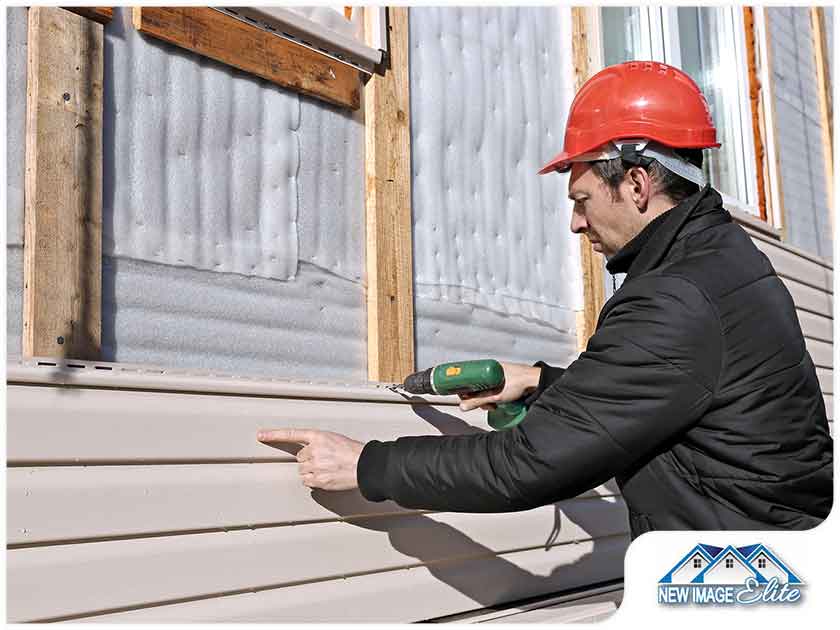 Here's how siding replacement benefits your home's energy efficiency:
R-Value
The energy efficiency provided by any siding material is determined by its R-value. According to the Department of Energy, "An insulating material's resistance to conductive heat flow is measured or rated in terms of its thermal resistance or R-value—the higher the R-value, the greater the insulating effectiveness."
R-Values to Look For
According to siding and roof repair and replacement experts, an R-value of R-13 is the lowest that can provide the right amount of insulation. It's actually the R-value that building codes require. If you get siding with R-values of 15 or 18, your home is guaranteed even better energy performance.
Different materials have an R-13 R-value, including vinyl, aluminum, and steel with foam insulation. You might be wondering whether the foam insulation is worth the extra expense. Well, if you want great energy performance, it is totally worth it.
Old Siding Is Bad for Energy Efficiency
Old, worn and damaged siding offers a poor insulative wall. So if you invest in new siding, you will immediately notice better energy efficiency. This is reflected in your monthly energy expenses.
If you're still on the fence about replacing your old siding, you should think about all the benefits of doing so. Not only is new, insulated siding better at energy performance, but it's also a crucial part of your home's curb appeal and market value.
Get in touch with New Image Elite for your siding replacement, and enjoy the performance of new, top-quality siding from James Hardie® or from CertainTeed. We also offer storm damage roof repair. We'll even work with your insurance company so you don't have to stress over that part of the process. Call us today at (301) 215-3563 or fill out the form here.
The post How Siding Works to Improve Energy Efficiency appeared first on New Image Elite.