A severe storm can lead to a roofing emergency. It can knock off a tree and cause it to fall on the side of your home, damaging your roof. It can also blow shingles off the roof surface, exposing the underlayment and sheathing to the elements. Severe roof damage can impact your property's overall stability, especially when leaks begin to appear soon after.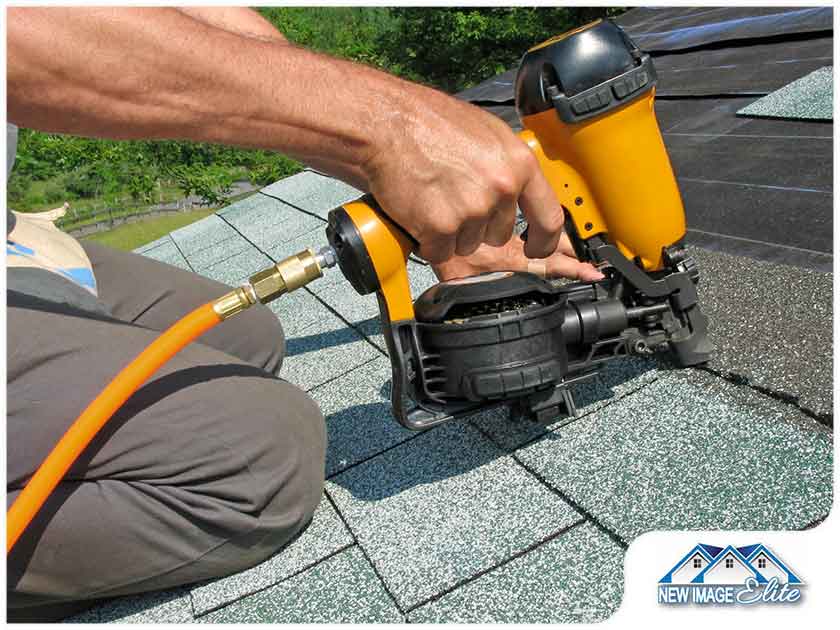 In such a situation, it is important to remain calm. Panicking will only cloud your judgment, exacerbating whatever problem your roof has. New Image Elite, your local storm damage roof repair contractor, discusses the steps you need to take when dealing with a roofing emergency.
Assess the Damage
As soon as the storm has passed and it is safe to go out, inspect your roof from all sides. If you have a pair of binoculars, all the better. Take note of any signs of storm damage, including wind-blown shingles on the ground and roof leaks both inside and outside your home. Take photos of the notable damage using your camera phone—these are vital when you decide to file a storm damage claim.
Apply Temporary Fixes
If a particular type of damage needs immediate attention, try to patch it up as soon as possible. Serious leaks can be sealed with duct tape, tarps, sealants, or rubber sheets. Make sure to clean the section around the leak before sealing it—water, dirt and other debris might cause the seal to come undone. This step helps mitigate the damage before permanent fixes can be made by your local roof repair contractor.
Call Your Trusted Roofer
Right after you've done temporary fixes, reach out to your local contractor right away. The pros to visit your home to examine the extent of the roof damage, taking the roof's age and previous condition into account. They'll then perform repairs to permanently fix the damage to your roof.
When disaster strikes, don't let small problems turn into big headaches. Turn to New Image Elite, your leading contractor for your roof replacement and emergency roof repair needs. Call us today at (301) 215-3563 or fill out our contact form to request a free estimate.
The post Steps to Take When Dealing With a Roofing Emergency appeared first on New Image Elite.