Choosing between seamed and seamless gutters is just one of the decisions that you have to make when installing or replacing a gutter system. Seamless gutters are typically constructed on site using a gutter machine, ensuring a good fit to your roofing. These gutters are long runs with joints that are located only at the corners of the exterior.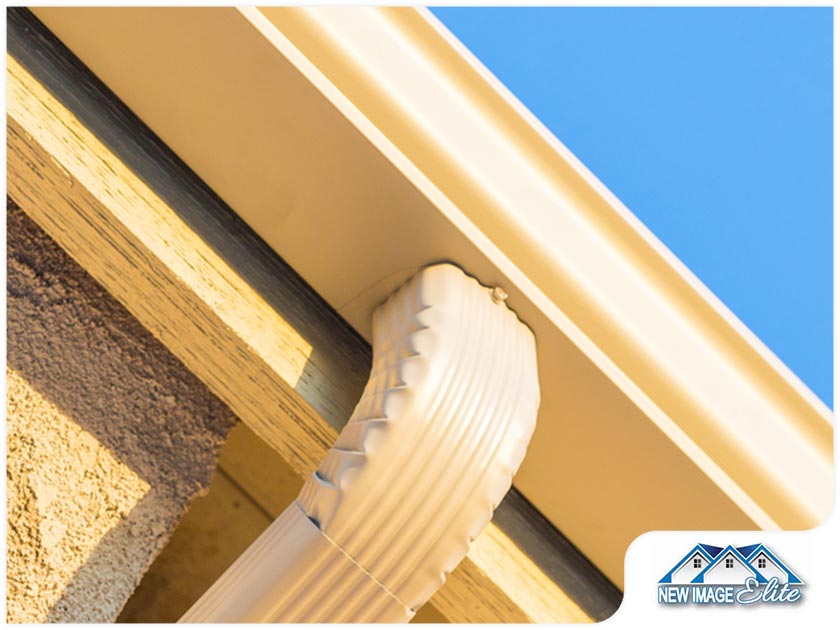 In this post, New Image Elite, a reputable expert in gutter and siding replacement, discusses the advantages of seamless gutters.
Seamless Gutters Are Low-Maintenance
Seamless gutters practically do not have gaps, making them easier to maintain and clean. They are less likely to collect debris and attract insects than sectional gutters, so you don't have to spend much time cleaning a seamless gutter system.
Seamless Gutters Are Less Prone to Clog
Gutters with several joints and seams are usually more susceptible to clogs, which can ultimately affect the performance of the gutter system. With seamless gutters, you don't have to worry about blockages caused by leaves, twigs, and other debris. This also means that you can expect the need forgutter repair to be minimal.
Seamless Gutters Are Easier to Install
As mentioned earlier, seamless gutters are made on site to fit your roof. Unlike sectional gutters, installing seamless gutters does not involve various pieces that need to fit together, making the process less complicated.
Seamless Gutters Look Better
Seamless gutters often look sleeker than seamed gutters, making them a more appealing choice to homeowners who prefer a streamlined and sophisticated look. It may not seem like it, but this simple difference in design can make a big impact to curb appeal.
New Image Elite is a local company offering a range of home improvement services. Fromwindow replacementto roof installation, we can carry out your project to a high standard. Call us at (301) 215-3563 or fill out ourcontact form to schedule a service.
The post Benefits of Seamless Gutters appeared first on New Image Elite.