Your home is one of your biggest investments. That's why it's crucial that you work with the right contractor. New Image Elite gives tips to hire a contractor that's honest, reliable, and trustworthy.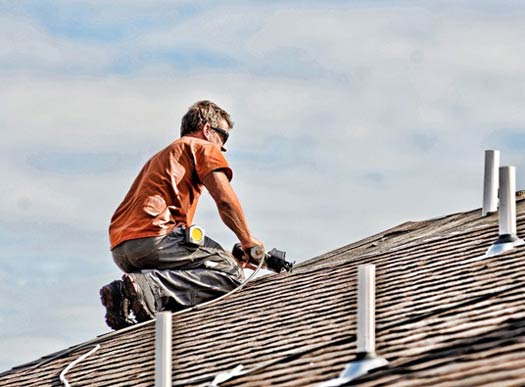 Avoid Storm Chasers
Contractors who go door-to-door and pressure you to hire them immediately are likely to be storm chasers. These unscrupulous companies from out of town perform substandard work. They often appear after a major storm and leave after the project, leaving the homeowner to deal with the consequences of poor roof repair.
It's important that you only work with an established local roofing company in Waldorf, MD, like New Image Elite. We have a reputation to uphold, so you can be sure of the quality of our work. In addition, since we live and work here, we know which roofing materials or products work best for our local environment.
Pay Attention to Punctuality
Take note if a company shows up late for an initial inspection, or sends a bid after the agreed upon time. This is probably a reflection of how they will work with you on the project. Lack of punctuality means a lack of respect for your time, so avoid these contractors. You will never experience this when you work with us. We'll stick to the schedule and we will treat you with the respect you deserve.
Research Your Potential Companies
Research and conduct a complete background check on potential companies you want to hire for your project. Make sure to only consider companies that are licensed, insured, and possess manufacturer's certifications. New Image Elite is a CertainTeed SELECT ShingleMaster™, making us a top roofing contractor in Waldorf, MD. This designation means we have passed rigorous standards and demonstrated extensive knowledge of materials and installation best practices.
New Image Elite built our reputation on high quality and reliable work, together with great customer service and industry-leading products. We work closely with our clients from start to finish; we make sure to stay on schedule all throughout the project. We have over 30 years of experience so you can be sure of the quality of our craftsmanship. Give us a call to learn more about our products and services or to schedule a consultation.
The post Hiring Roofing Companies You Can Trust appeared first on New Image Elite.