Gutter care isn't exactly exciting and it's even less appealing during winter when the weather is harsh. However, it is something you have to do to ensure your home is in good order at all times, especially during winter which brings its own particular set of threats. To help you get started, roof repair pro New Image Elite shares these gutter care tips: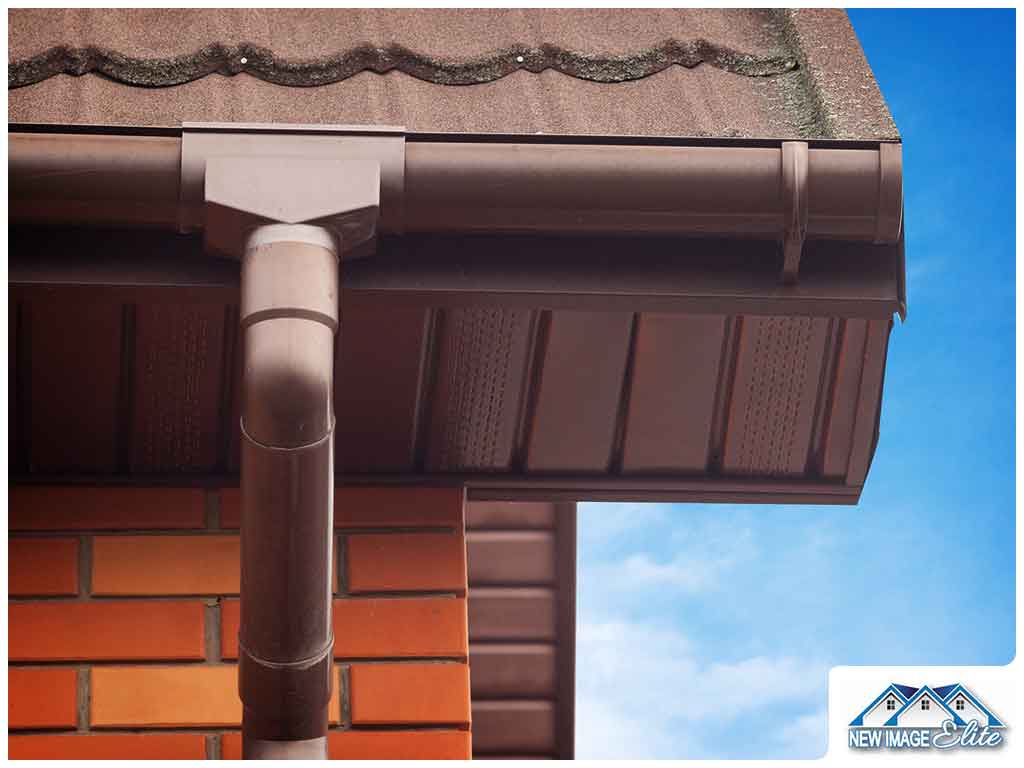 1. Clean Gutters Troughs
Keeping your gutters clean is one of the best things you can do to ensure your gutter system performs as it should during the colder months. Special attention must be taken around corners and joints where leaves and other debris are likeliest to accumulate. If you want to keep cleaning your gutters to a minimum or even completely eradicate the task, you should consider having gutter protection systems installed.
Note: It's important to keep your gutters clean but only take up the task when the weather permits it. Safety first!
2. Check for Structural Damage
When water freezes, it expands, forcing structures out of alignment. This is a way clogged gutters can get damaged during winter and is also why it's important to keep gutter systems clear, allowing snowmelt to drain away properly. Otherwise, you might require gutter and roof replacement when you least expect it.
3. Inspect Downspouts
Make sure your downspouts are draining at least 10 feet away from your foundation. This will prevent ponding that can lead to foundational shifts and structural issues in your home.
As a family-owned business, New Image Elite takes pride in offering fair and honest assessments, ensuring you are provided with the products and services you need exactly. With 30 years of experience under our belt, we are confident we have what it takes to guarantee your satisfaction. To learn more about what we can do for you, simply give us a call at (301) 215-3563 or fill out our contact form. Ask us for a quote today! We also offer storm damage roof repair services.
The post Winter Home Maintenance: 3 Gutter Care Tips appeared first on New Image Elite.