Replacing a Simonton® casement window sash is faster and easier than you think. You should be able to replace the sash on your own if your window isn't too big. However, it's still better to have someone assist you during the process.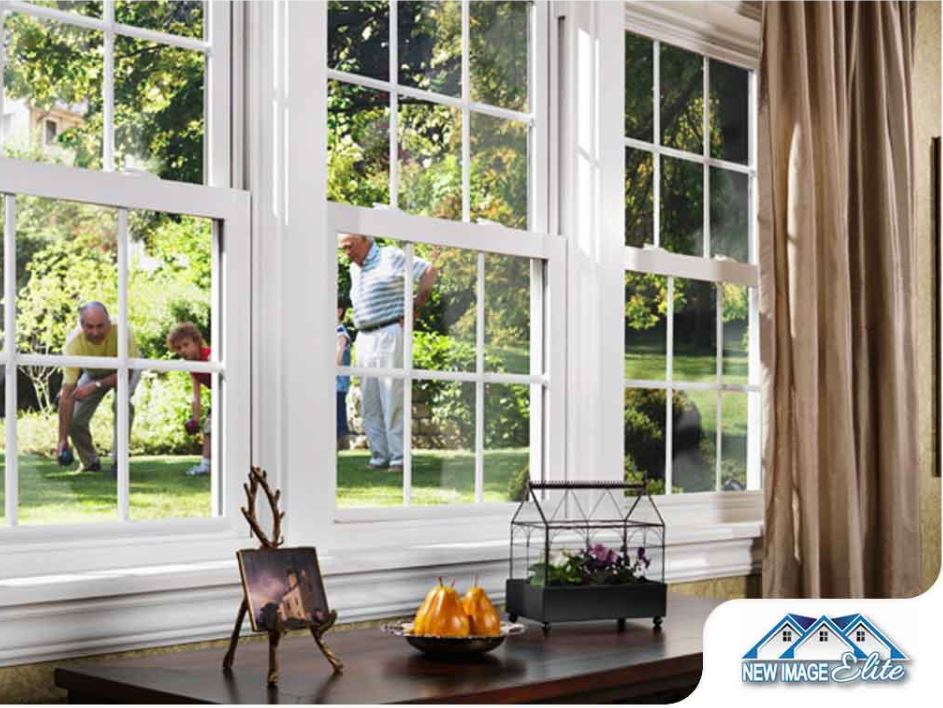 Find out how to replace the sash on Simonton casement windows from a trusted window and roof replacement expert.
Removing the Old Sash
You'll need tape, a  flat head screwdriver and a Phillips head screwdriver or a drill. We also recommend having a container with you to prevent losing the screws or you can also place them in your toolbelt.
Crank your window open with your partner holding the sash. You'll see that the sash is attached in different places. The elongated bar is called the operator arm. At the top and bottom, you'll find hinges, which you can pop off using a flat head screwdriver.
Once the operator arms are off, crank them out of the way. Take your flat head screwdriver, push the pin of the bottom hinge and pop it up. You should feel that the sash is getting loose from the window frame. Repeat on the upper hinge.
At this stage, the sash isn't actually attached to the frame anymore. However, it has black shoes at the bottom at the top that's keeping it in place. Let the sash slide along the track until it has an opening and you should be able to take it out.
Keep in mind that when it's the entire window that needs replacement, it's best to contact experienced contractors like New Image Elite. You can count on us for quick and efficient window replacement. We can also help with your other exterior projects like siding replacement and roof repair.
Attaching the New Sash 
Using your Phillips head screwdriver or drill, remove the hinged arms from the old sash. After they are removed, you're ready to place the new sash. Attach the hinged arms you removed from the old sash into the new one.
At a slight angle, place the black shoes of the new sash back on the track. Once the new sash is on the track, reattach the hinged arms using your flat head screwdriver. Attach the operator arm back, when you hear a snap, it means it's secured. Test if the operator arm properly opens and closes your window. Finally, place back the screen if you have one.
When it's time for new windows, turn to New Image Elite. Our team installs energy-efficient windows from leading manufacturers like Simonton. We specialize in siding replacement, window installation, storm damage roof repair and more. Call us at (301) 215-3563 or complete our online form to schedule a service.
The post How to Replace the Sash on a Simonton® Casement Window appeared first on New Image Elite.