New Image Elite is the siding replacement contractor that has a wide selection of vinyl siding options that will work with any exterior remodeling requirement. In this blog, we share an overview of our siding material options.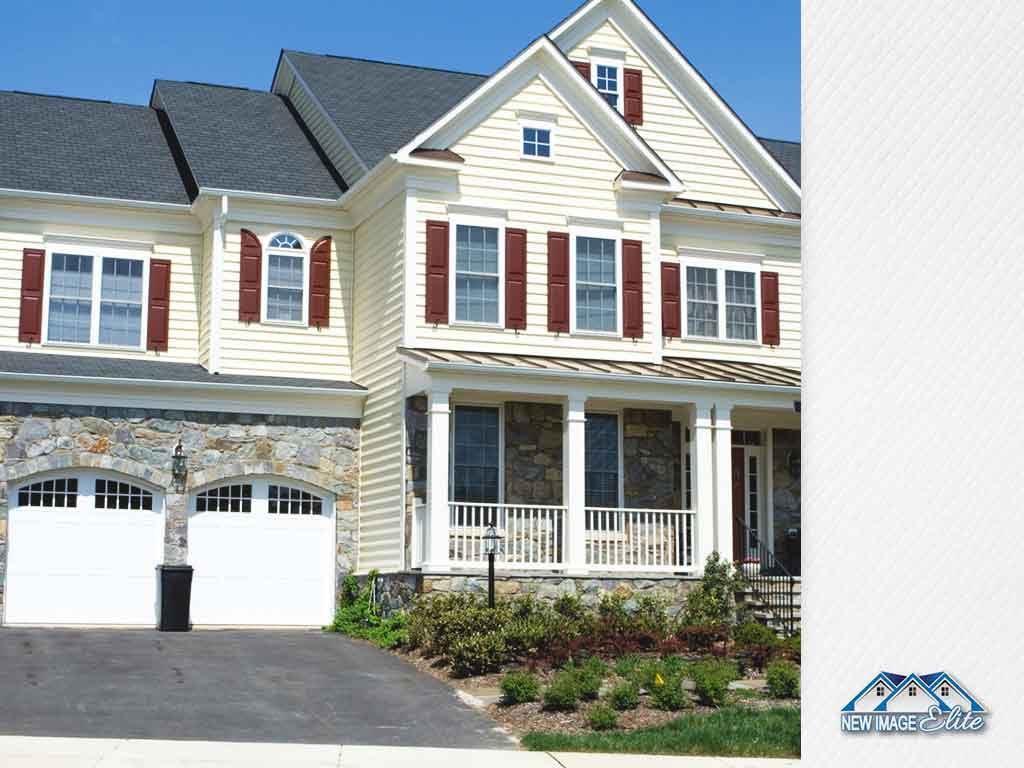 Wood Siding
Wood is one of the oldest materials used for siding and sees popular use thanks to its aesthetic benefits. Natural wood grain and texture is hard to replicate, even with modern manufacturing techniques, which is why many homeowners are willing to put in the effort for its care and maintenance. Wood siding can be stained or painted depending on the exterior design.
Vinyl Siding
Vinyl siding is one of the most popular siding materials, thanks to its low maintenance requirements. It's available in virtually any color and works with just about any exterior color palette. Similar to today's window replacement options that feature vinyl frames, vinyl siding only requires washing once or twice a year. The molded-in colors do not require scraping and repainting; they don't fade easily even with extended exposure to direct sunlight.
Fiber Cement Siding
Fiber cement siding is a combination of cement, silica sand and wood fiber, and is processed under pressure, resulting in an exceptionally strong, stable and durable siding material. It is thicker than most siding options, which allows deep surface relief that creates realistic wood grain. Fiber cement siding is on par with vinyl siding when it comes to its low-maintenance properties. At New Image Elite, we offer industry-leading fiber cement siding from James Hardie®.
Aluminum Siding
While not as popular as it once was, aluminum siding remains a competitive siding option in terms of resistance against the effects of extreme temperature changes, including cracking and splitting. It shares similarities with wood siding, in that it has relatively high maintenance requirements and needs a fresh coat of paint every once in a while.
New Image Elite is your leading provider of siding installation and gutter repair services. Give us a call at (301) 215-3563 or fill out our contact form.
The post New Image Elite: Our Siding Options appeared first on New Image Elite.